I haven't done a recap of my 2014 yet and February is almost over but no is as good as time as any. I'm very proud of myself and what I've been able to accomplish. I don't write this to brag but if it motivates one person to go out there and kick some ass then it's worth it!
Loving the Bookworm Life
Last year I had a goal to read more books and I was able to finish 29 of them! I read constantly and I'm almost obsessed with learning more about the world and things I know nothing about. Reading is very relaxing and if I didn't have to work, I'd probably spend the majority of my days reading.
A special thanks to the Houston Public Library and their excellent selection of books.
The Push Towards Fluency
I also wanted to learn as much Spanish as possible. I got started practicing with Duolingo consistently in November 2013 and got hooked and fell in love with studying and seeing incremental improvements. I was able to study for over 350 days during 2014. The progress I've made in the Spanish language is monumental compared to when I started. I'm a long way from fluent, but I'm now super motivated to continue my studies.
In the first two months of 2015 I was able to complete the Spanish Duolingo tree and I recently started the reverse tree (English for Spanish speakers) to keep my knowledge fresh.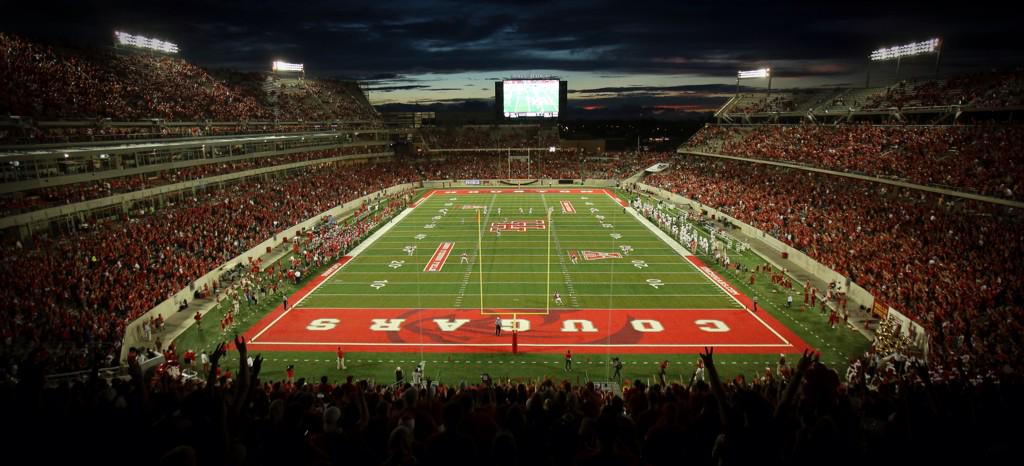 Another Blog
As 2015 got underway the Houston Cougars football team hired Tom Herman to be the new head coach. I've been a rabid Cougar supporter since I came to UH in 2004 and I frequently post many things about the Coogs to my Facebook friends. I soon realized that there aren't any good Cougar fan blogs out there so I decided to start my own. I named my blog CardiacCoogs.com and I've been cranking out posts since then. The new blog is also one of the reasons why my 2014 recap took so long for me to write. It's fun writing just for fun and for friends and not having any expectations of making money; it's really liberating.
Looking Forward for the Rest of 2015
For the rest of 2015 one of my biggest goals is to be more consistent at the gym and keep pushing myself physically and mentally. I probably won't finish 29 books in 2015 due to spending more time weight-lifting, still doing my Spanish lessons, and the new blog, but I'm okay with that. Thank you for reading this far and I'll leave you with an awesome quote and video from Arnold to keep you motivated:
"When you're out there partying, horsing around, someone at the same time is working hard, someone is getting smarter and someone is winning, just remember that"